PAFA have a new facebook page. 'Billesdon School PAFA'. Please join to be kept informed of all events and fundraising initiatives.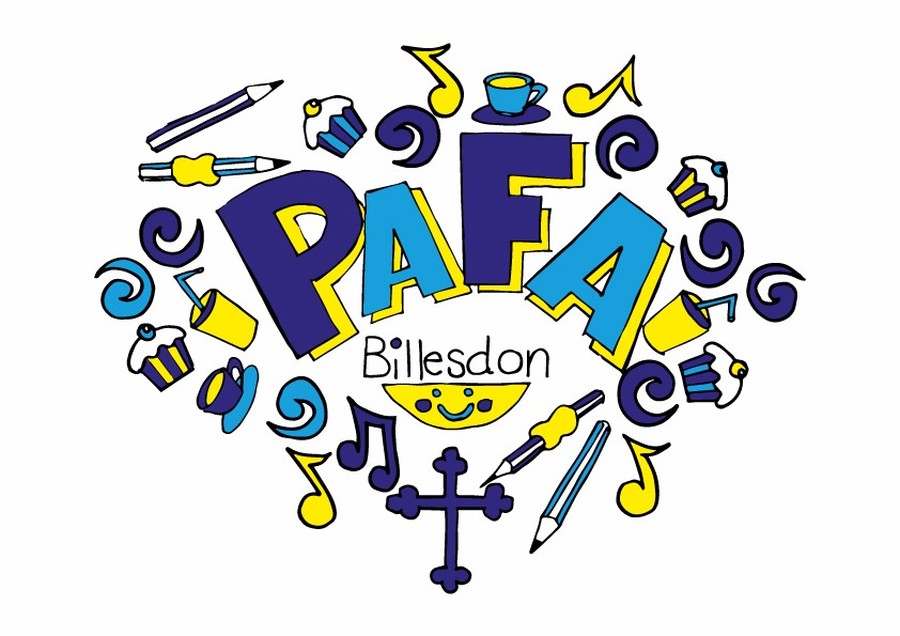 PAFA Logo designed by Lydia Whatton
NAME LABELS FOR UNIFORM
PAFA have contacted STIKINS who have kindly provided samples of name labels for you to try out on your child's school uniform.
IMPORTANT: If you would like to place an order for name labels, please click on the "Buy STIKINS name labels" button below as any orders placed will generate a 30% commission fee for PAFA!
(our school fundraising number is 1902)

Upcoming events
Next meeting - Wednesday 20th September 3.15pm at the school.
£1228.62 was raised at the annual summer BBQ held on Saturday 8th July. Thank you to everyone who organised and volunteered at the evnt and to everyone who came to support it! Click here for the Tug of War pictures.
Almost £1500 was raised for PAFA from the PAFA/Billesdon Cricket Club Family Fun Event on Sunday 30th April. Thank you to everyone who contributed to the event!
£53 was raised from the Clubbercise dance/exercise class on 5th January. Thank you to everyone who supported the event!
£845 was raised from the Festive Fun Event held on 9th December! Thank you to Emily and her team of helpers and everyone who contributed/attended! Click here for photos of the event
£94 was raised by a cake sale at Emily Norwell's house on 4th November! Thank you to everyone who attended/bought a cake!
£109 was raised from the children's discos on 1st November! A big thank you to Mel Bater for organising the event!
£61.00 was raised by selling ice lollies in the summer term - Thank you!
Thank you to the PAFA committee and all of the parents who made the 2016 Summer BBQ such a fantastic success. The sun shone and everyone had fun! £1091.60 was raised!
Thank you to Julie Deacon-Brown who volunteered to run a dance club over 3 weeks for the children. £108 was raised!
Thank you to everyone who volunteered or attended the Festive Fun Evening on November 27th. £728.54 was raised!
Thank you to all the quizzing families who attended the quiz and chips evening on 2nd October! £235.61 was raised!
Thank you to all the parents who volunteered at the Summer BBQ on 4th July!
Thank you to Julie for giving up her time to teach Hip Hop to raise funds for PAFA!
Thank you to Emily for hosting a Forever Living Party and donating the profits to PAFA
Thank you to Sue for leading an Insanity Class and raising £80 for PAFA funds