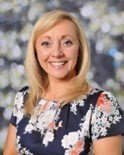 Head Teacher's Welcome
Welcome to our wonderful and friendly Church of England Primary School, providing exemplary education for children aged 4 to 11 years old.
I am incredibly proud to have joined this vibrant and progressive school since starting my Headship here August 2017. I feel privileged to be part of the Billesdon C of E Primary school family and community.
My priority as Head Teacher is to meet the needs of all our pupils to achieve their full potential in their academic, creative, personal, physical, moral and spiritual development. We are fortunate to have outstanding, forward thinking staff, who continually develop their practice and empower our children to be the source of their own success.
I am proud that we achieved a 'Good' Ofsted rating in November 2017.
"Pupils and parents speak warmly about the school. Pupils with whom I spoke described the school as 'brilliant', 'homely' and 'friendly'. They described their learning as 'fun'. Pupils spoke with pride about their achievements and the opportunities that the school provides for them." – Oftsed 2017
Within the context of Christian belief and practice, our school has developed a set of core values which will continue to underpin all the work we do. The strong Christian ethos throughout then school was evident in the achievement of the SIAMs inspection, for which inspectors awarded a grade of 'Outstanding'. We greatly value our strong links with the church thanks to Reverend Alison and Chair of Governors Carole Ratcliffe who help to organise such weekly activities as 'Open the book', 'Worship workshop' and Collective worships.
These values will have a huge impact as your child develops. They help to deepen your child's positive values and in doing so, help them consider the implications of their choices in relation to themselves, the communities from which they are part and the wider world.
I know how vital working in partnerships with parents really is, in order for children to find school a positive and rewarding experience. I strongly believe achievement and enjoyment go hand in hand to ensure each child's excellent progress. I hope you will support our high expectations in all areas, especially in behaviour and achievement.
Mrs Louise Cook, Head Teacher

Latest School Calendar Events
Blessing of the Tree & Decorations Day

30

Nov

2020

9:00 am - 12:00 pm
Parent Phonics Workshop

02

Dec

2020

3:15 pm - 4:15 pm @ Virtual event

An introduction to phonics for EYFS parents/carers led by Mrs le Gros
Open Event for New Admissions 2021

04

Dec

2020

3:00 pm - 4:00 pm @ Virtual event

An introduction to our school and the wonderful provision we will offer your child.
Phonics Screening Week - Year 2 only

07

Dec

2020

9:00 am - 11 dec, 3:00 pm
EYFS/KS1 Nativity

08

Dec

2020

1:00 pm - 3:00 pm @ Virtual event