SLCP (South Leicestershire Collaborative Partnership)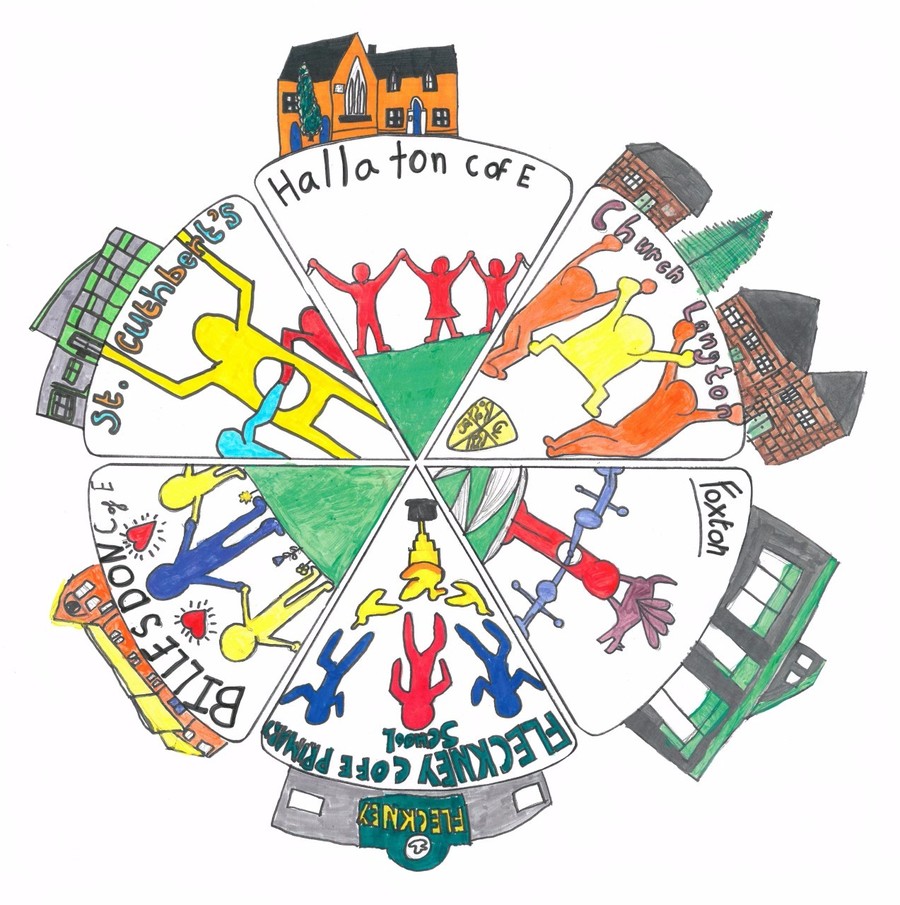 Billesdon logo section designed by Poppy Ham and Bethany Toach during an art enrichment day at St Cuthberts
SLCP is a collaboration between six schools who are committed to working together. The schools are: Billesdon CofE, Church Langton CofE, Fleckney CofE, Foxton, Hallaton CofE and St Cuthbert's Great Glen CofE.
Meetings have been scheduled to allow staff from the SLCP schools to meet and work together, these will be a mix of half day and twilight sessions. Meetings currently scheduled for 2016/17 are for: Headteachers (data and school improvement planning), Deputy Headteachers (assessment of subjects), All subject leaders (English, Maths, Science, Computing, EYFS, Humanities, PE, Music, RE and Art and Design), Year 2 and 6 teachers to moderate writing,
Working together enables staff to share ideas and expertise and give children the opportunity to work with other schools.